If renting a motorcycle is your preferred way to travel, you're not alone, and we have you covered!
For your next spectacular ride excursion throughout the world, hire a motorcycle!
Many riders choose to simply hop on their bikes and ride without being part of a Guided Group, and we happily encourage those of you who prefer this style of motorcycle travel. In addition to the rental options shown below, we also offer "Fly & RIDE" motorcycle packages that include your motorcycle rental, a complete hotel package, and a Road Book or GPS, making it simple for riders to simply show up and RIDE! To see a complete list of these alternatives, go to our "Self-Guided" part of our website, and contact us at any time if you have any questions or require recommendations.

One of the main reasons for our popularity is because we don't have any preconceived notions about the regions where we offer motorbike rides. We've already investigated and ridden all of these routes, and can speak to the fact that they're all fantastic opportunities to RIDE! So, when do you want to go and where do you want to go? Simply contact us to get things started, and one of our knowledgeable staff members will assist you in making your ideal riding plans a reality.

Royal Enfiled Classic 500cc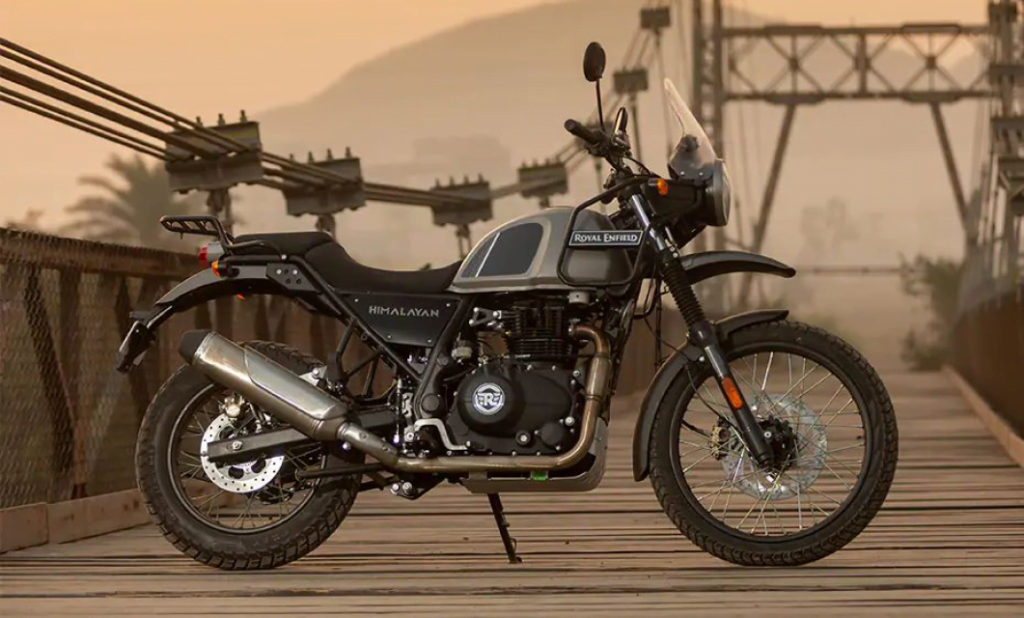 Royal Enfiled Classic Himalayan 411cc
The Roads And Terrain We Travel

We keep these motorbike rental choices available so that you don't have to worry about overseas shipment of your motorcycle if you're more of a "lone wolf" when it comes to motorcycle excursions, or just have a couple of other riders to tour with instead of being part of a Guided Group Tour. If you want more than just a "rental," check out our Self-Guided "Fly & RIDE" packages, which include the motorcycle, all of your accommodations, plus a Road Book or GPS option waiting for you when you arrive. Instead of spending days researching on the internet, concentrate on the riding!

RIDE Adventures guarantees that you will be riding a current motorcycle that has been thoroughly inspected and serviced before to your arrival. While we want you to have a good time on your trip, we also want you to be safe.