Journeys explorations
And
Adventure

Come join Altitude Riders on a one-of-a-kind 4×4 and motorcycle tour through the Himalayas of Nepal. Ride with us as we journey through the remote regions and villages, far from modern civilization. You will see a part of the world that only recently opened up to foreigners. Join us and our team of guides, mechanics, and cooks through off-the-beaten tracks in Nepal. The only thing that's missing will be a paved road!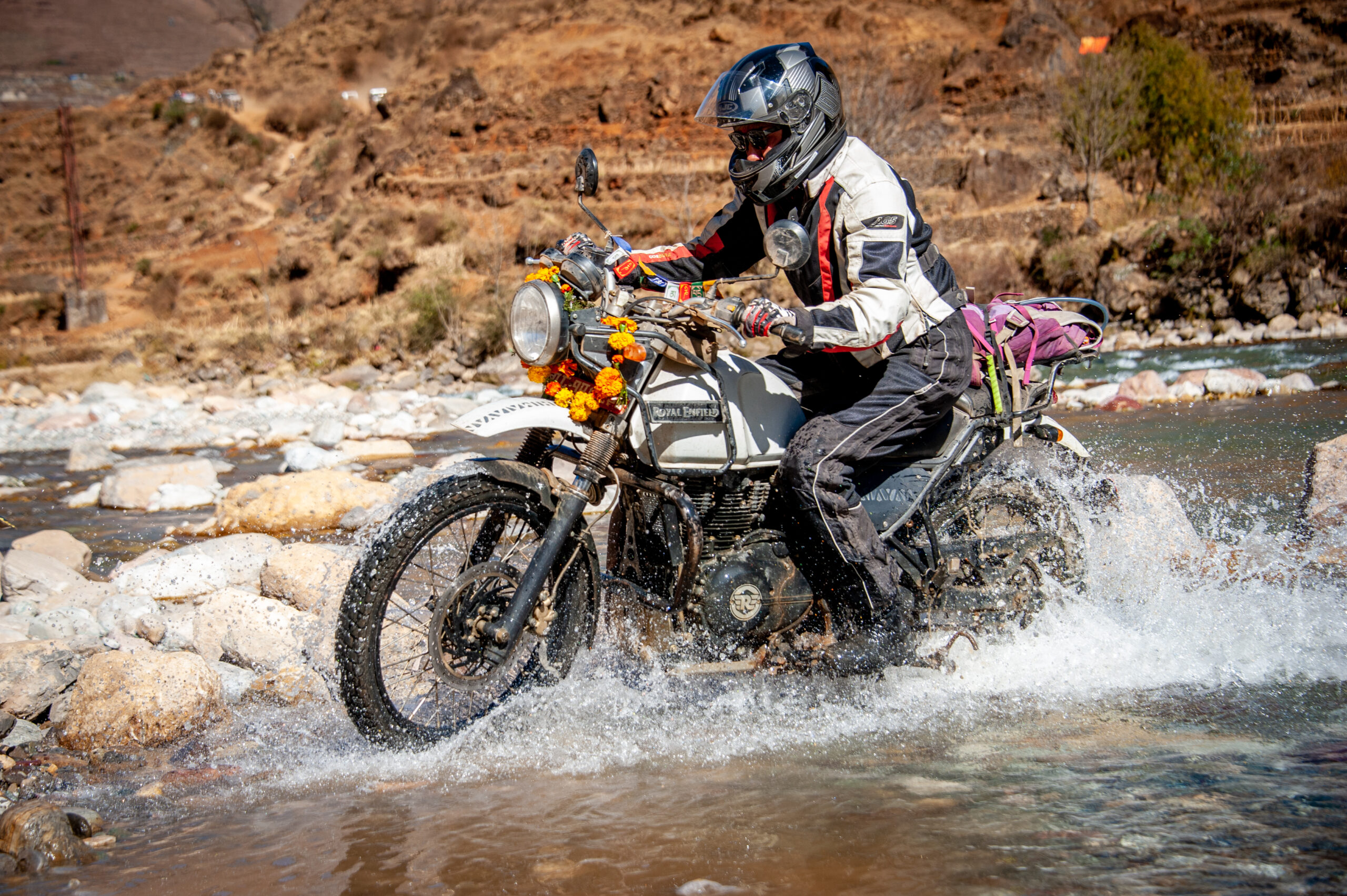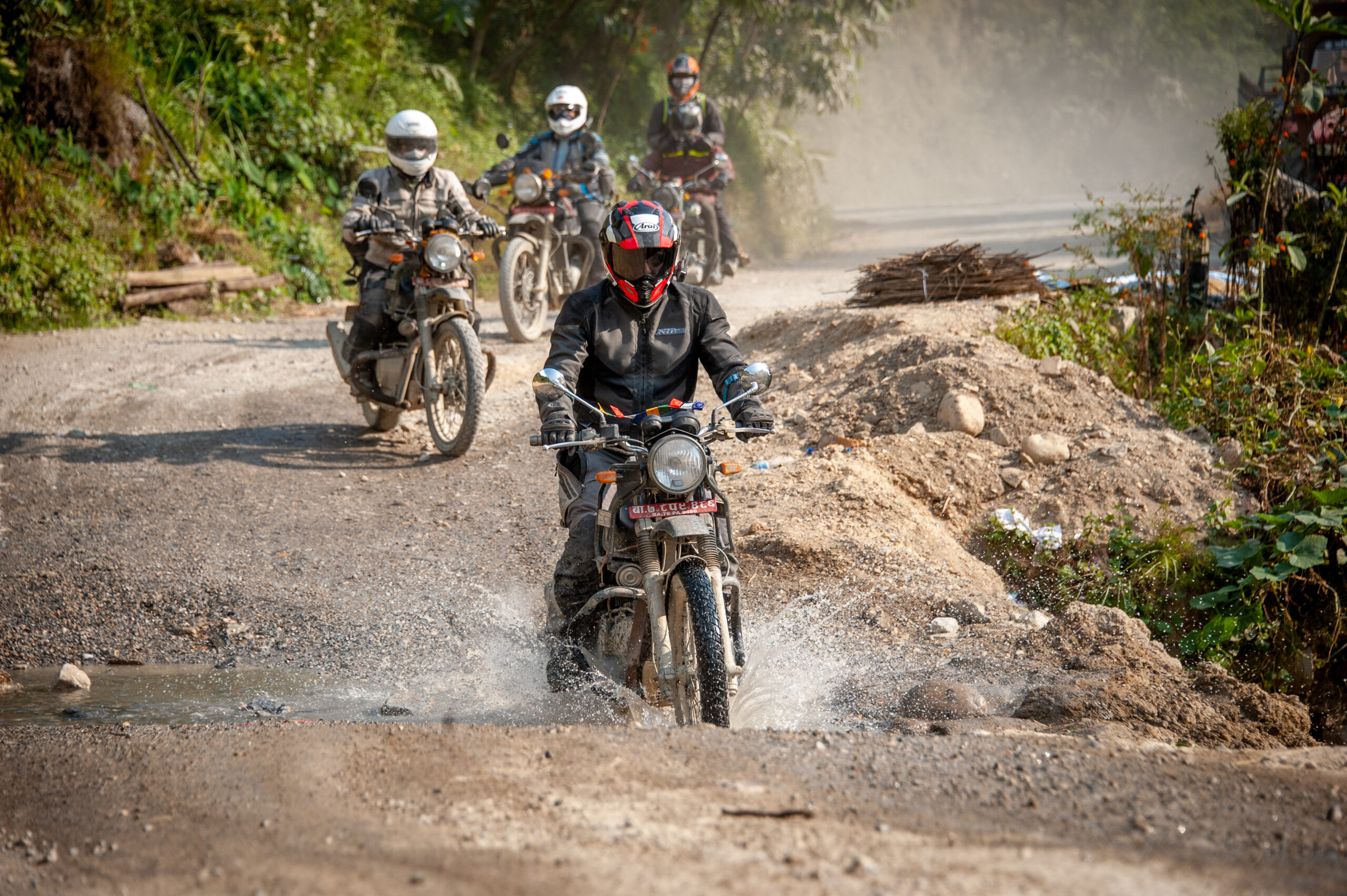 Our tours will take you all over Nepal. You will not only visit the popular tourist destinations but will go deeper into the mountainous nation. Our tours especially focus on the western reaches of Nepal such as Mustang and the Karnali region. They are pristine and undeveloped. You will get to experience the raw adventure of riding through places that have rarely been set foot by outsiders. There might be a few challenging sections, but nothing a novice motorcycle rider can't handle. Be prepared for more dirt than pavement, and revel in the adventure of riding the path less traveled.
DESTINATIONS WORTH
THE RIDE


What Bret Tkacs has to say
about Altitude Riders

Vishu Sijali (Altitude Riders) is the best business collaboration I have ever had. He and his crew exceeded every expectation I had for them and are worth the premium you will pay for his services. He is truly the best expedition guide in Nepal. For ½ the cost I could have arranged a simple tour by motorcycle but Vishu created an experience that my riders (www.BretTkacs.com/nepal) could never get on their own or with any other tour company. I support and stand behind Vishu and his staff and trust him 100%. He has truly earned my endorsement.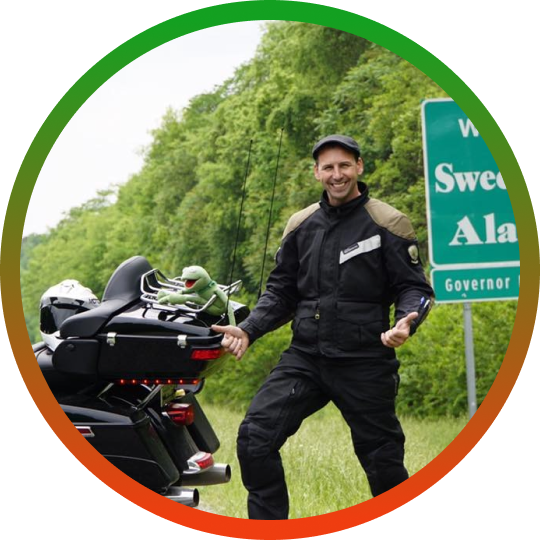 Bret Tkacs is a world renowned
expert motorcycle rider

Bret Tkacs is an expert motorcycle rider and trainer based in the United States.  His primary focus is reducing the number of motorcycle-related deaths through many different venues.  He has amassed extensive knowledge in all avenues of motorcycling: from motorcycle suspension to training to accident reduction.
He is an internationally-known speaker, trainer, and curriculum developer.  His in-depth knowledge coupled with the ability to explain critical details has set him apart from most other experts.
In addition, Bret accelerated the success of Mototrek , a YouTube channel devoted to teaching skill sets to adventure bike riders.  He currently hosts his own YouTube channel, where his ability to dissect individual skills in a way that is easy to understand has placed him at the top of all adventure skills videos.
His knowledge goes far beyond riding ability.  Bret can diagnose motorcycle problems and rider issues with a simple glance.  He can accurately predict where and how a rider will crash, and uses this innate ability to prevent accidents.  His teaching style gives riders personalized feedback, not just rote instruction.  His ability to read how a bike reacts in response to rider input has given Bret the moniker "motorcycle whisperer".

George Karl
Recently I spent a total of 42 days in Nepal with Altitude Riders expedition team. During that time I had the opportunity to experience all aspects of this expedition, from motorcycle maintenance behind the scenes, to food preparation, to actually shopping in a little villages for supplies. Altitude Riders provided service above and beyond all of our expectations for the entire duration. There isn't a single aspect of my experience that wasn't top notch. So many small details that made long days on a motorcycle enjoyable. Incredible scenery selection, camping locations, meeting people in villages, cultural experiences and the amazing food! The support crew was also incredible, funny and practical jokers yet took care of us like rock stars. I can't say enough good things about the whole experience. Absolutely amazing group of people showing us their beautiful country. 5 out of 5 stars!
Charles Hill (USA)
Excellent tours with a local guide who knows every road and detail about Nepal. Very knowledgeable and friendly with excellent staff of support personnel to take care of all our needs. Highly recommended!
Tim
"Trekking with Vishu was perfect. We were treated like family, all our needs were met, and we were shown amazing local culture and incredible landscapes. We also made long-lasting friendships. Best of all, we knew we were supporting a small local business and not a large multi-national corporation."
Alex Cyphers
I spent two weeks with Vishu as our guide in Nepal for Clean Drink Adventures in October. What an amazing, kind, knowledgable person. Don't miss out of your chance to join up with him!
Lisa Grubb
Vishu is the most amazing guide we have ever come across. His willingness to please and infectious personality made our trip the trip of a lifetime. Thank you so much to you and your team, Vishu - you were all amazing and we can't wait to return.
Chad Corbett
I rode with Vishu and crew for 2 weeks across Nepal with Clean Drink Adventures in May 2019. I travel a lot and ride a lot but this was by far the most unique experience I've had. They are very organized, routes are well-known even though few of the roads are mapped, and they make sure your every need is met while out. We camped the whole time and having such an experienced expedition crew along made it effortless. Nepal always has a way of changing your "plans" and I was really impressed at how quickly they could ditch the old plan, come up with a new one and still have camp set and an amazing scratch-made dinner prepared on time. These guys know Nepal and they know hospitality!
Krysten Koehn
I trekked to the Everest Base Camp with Altitude riders in December of 2008. Our guides Vishu, Bicky and Shere were extremely knowledgeable about the region, trails, peaks and local culture. Beyond this, they were highly experienced mountaineers that cared fastidiously for our safety and well-being, making sure we acclimatized and replenished ourselves properly. After only a few days, we knew we had made life-long friends. The landscapes of the Himalayas are sublime—rice fields and terraced villages nestle in valleys between the most monumental peaks you can imagine and glaciers cascade down from pristine peaks. I could not give a higher or more enthusiastic recommendation for Altitude riders. Go! Go to Nepal right now!
Stephen McKnight
Vishu and his team were top notch. The entire trip was well managed, from a comfort perspective with great sites to camp, great food and other amenities; the route was spectacular and let us explore different areas of Nepal; and the maintenance of the bikes to keep us going. Even when things go south, as they may do in an adventure, Vishu and his team remained level-headed and calm and took care of the situation. I would highly recommend Altitude Riders.

Lost Tibetan Kingdom
$5,499
March
12/3/2023 - 25/3/2023
Expedition Nepal
$3,250
February
15/2/2023 - 1/3/2023
Expedition Nepal
$3,250
April
2/4/2023 - 15/4/2023 23/4/2023 - 6/5/2023
Tiji Festival Explore
$4,499
May
9/5/2023 - 22/5/2023
READY FOR A REAL MOTORCYCLE EXPEDITION ?
40% gravel, 35% paved

Surface conditions in the Upper Mustang
40% gravel, 35% paved

Surface conditions in the Upper Mustang